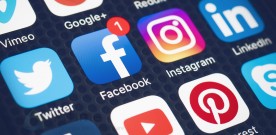 With 300 euros of social spending it is possible to get 3,530 comments, 25,750 likes, 20,000 views and 5,100 followers. This is a summary of what emerges from an experiment conducted by NATO's Strategic Communications Center of Excellence, which for some years has been studying the phenomenon of malicious manipulation through social media, what in daily synthesis is called the phenomenon of fake news, and false traffic, of likes and followers online.
The NATO Report "Falling Behind: How Social Media Companies are Failing to Combat Inauthentic Behavior Online", translated as "Falling backwards", just published with the aim of measuring how badly the companies that the main social media are headed are a profuse commitment, still failing to combat the phenomenon of "fake" and unfair practices, actually highlights how anyone with a limited availability of money and a good knowledge of the mechanisms of social networks can interfere and influence public opinion.
If the focus of the NATO study is obviously focused on those manipulations that can maliciously influence systemic aspects of the countries, the elections for example, the results are alarming also on the economic and commercial side "comments lawyer Eugenio Bettella, partner of Rödl & Partner, multinational giant of legal and tax advice present with 4900 professionals in 50 countries worldwide.
The same malicious method in fact characterizes the market of the so-called influencer marketing, that is the practice by companies to promote and sell their products through influencers. "The use of fake accounts or likes / traffic to inflate the success of social media marketing campaigns is unfortunately now a widespread practice that is worth billions of euros in economic terms globally" explains the legal tech expert from Rödl & Partner.
Share
Articoli correlati
About Author
(0) Readers Comments