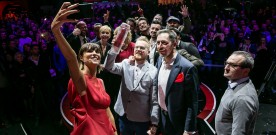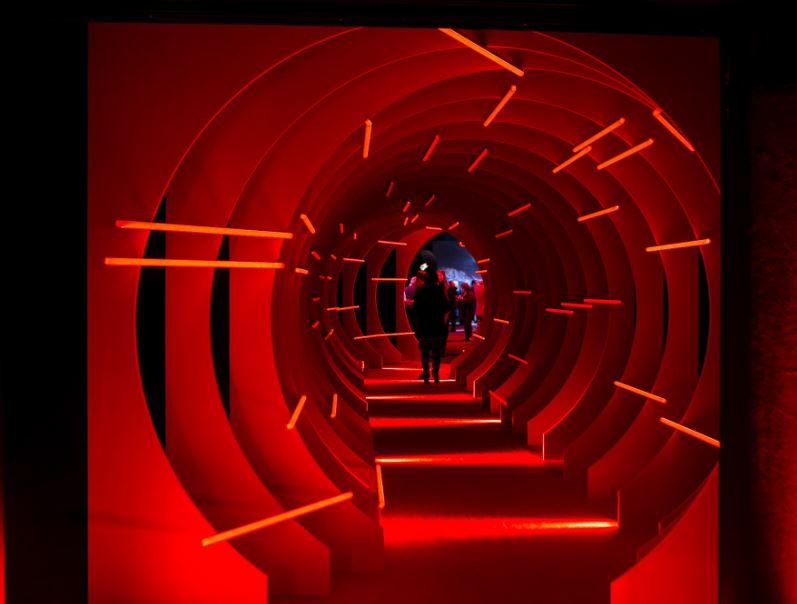 Dedicato a Primo Carnera l'Americano è anche il cocktail che James Bond beve nel 1953 in Casinò Royale.
Sono stati oltre 1500 gli ospiti che hanno partecipato alla finale della Campari Barman Competition, celebrata presso l'Headquarter di Campari a Sesto S. Giovanni, Milano. L'evento, nelle sue diverse fasi, dal concept, alla produzione degli allestimenti e allo sviluppo dei contenuti, è stato ideato e curato da MCM, una tra le principali società italiane indipendenti per l'ideazione e realizzazione di eventi.
"Il concept proposto e condiviso con il Cliente, si è focalizzato sulla rivisitazione del celebre cocktail Americano – spiega Marco Merli, Fondatore e Presidente di MCM – Potendo contare su una location molto ampia abbiamo creato un percorso che ha portato gli ospiti a vivere la serata in quattro affascinati dimensioni temporali".
"Abbiamo messo in scena un viaggio per raccontare e far vivere ai presenti il mito sulla nascita dell'Americano cocktail trasferendo il calore che vive nelle storie leggendarie – spiega Chicco Nobili Fondatore e Direttore Creativo di MCM – Per questo abbiamo fatto in modo che ogni dettaglio, dall'installazione dei corner ai contenuti, dai video alla live experience, dalla celebrazione delle interpretazioni dei barman fino a – ovviamente – il palco su cui si è svolta la finale del talent dedicato ai barman".
La Campari Barman Competition, dunque, è un viaggio che si sviluppa nelle diverse aree della location dedicate alle tre leggende sull'Americano cocktail.
Nel corner dedicato a Primo Carnera gli ospiti potevano provare la l'interpretazione dell'Americano cocktail ispirata a questa versione della storia affidata al barman Tommaso Cecca.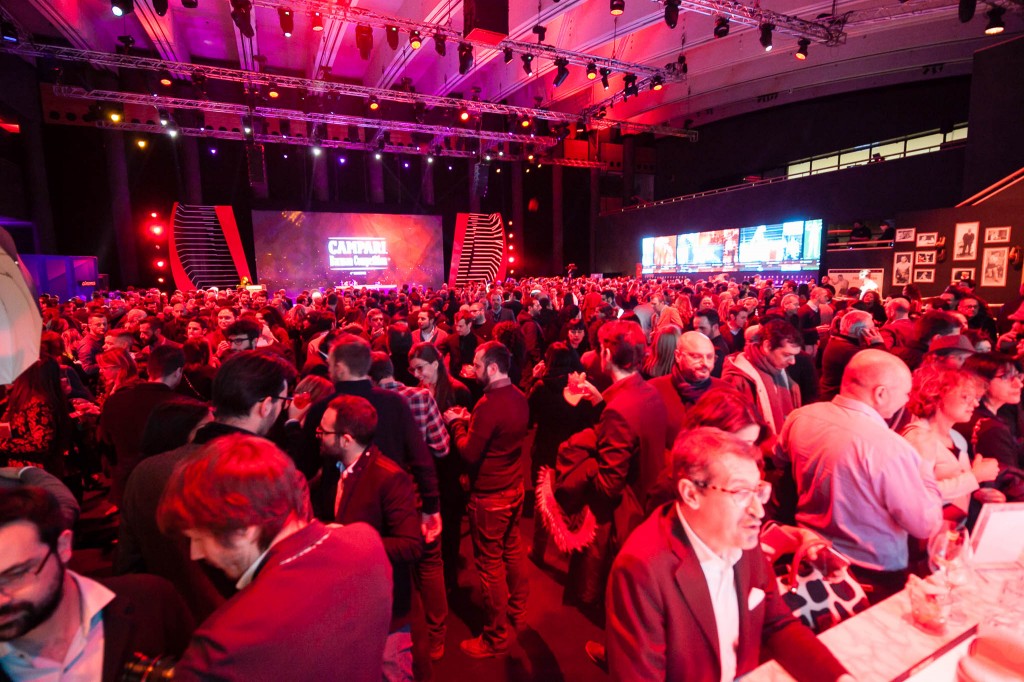 Nel corner dedicato alla leggenda de "Il Camparino in Galleria" si ricostruisce l'atmosfera di una Milano degli inizi del '900 e propone agli ospiti la versione dell'Americano cocktail interpretata dal barman Samuele Ambrosi.
Ma la versione che ha sorpreso molti è quella di James Bond. Il celebre agente segreto 007, infatti, beve l'americano nel film Casinò Royale del 1953. A raccontare questa versione del cocktail con la sua tecnica da mixologist è il barman Mattia Pastori in un corner con una suggestiva Aston Martin DB5.
Non c'è passato senza futuro ed ecco perché MCM ha creato un gate che trasportava gli ospiti nell'Americano Room dedicata al futuro dove il barman Flavio Angiolillo ha proposto, in un'ambientazione lunare, le tre interpretazioni dell'Americano del Futuro agli ospiti della serata.
.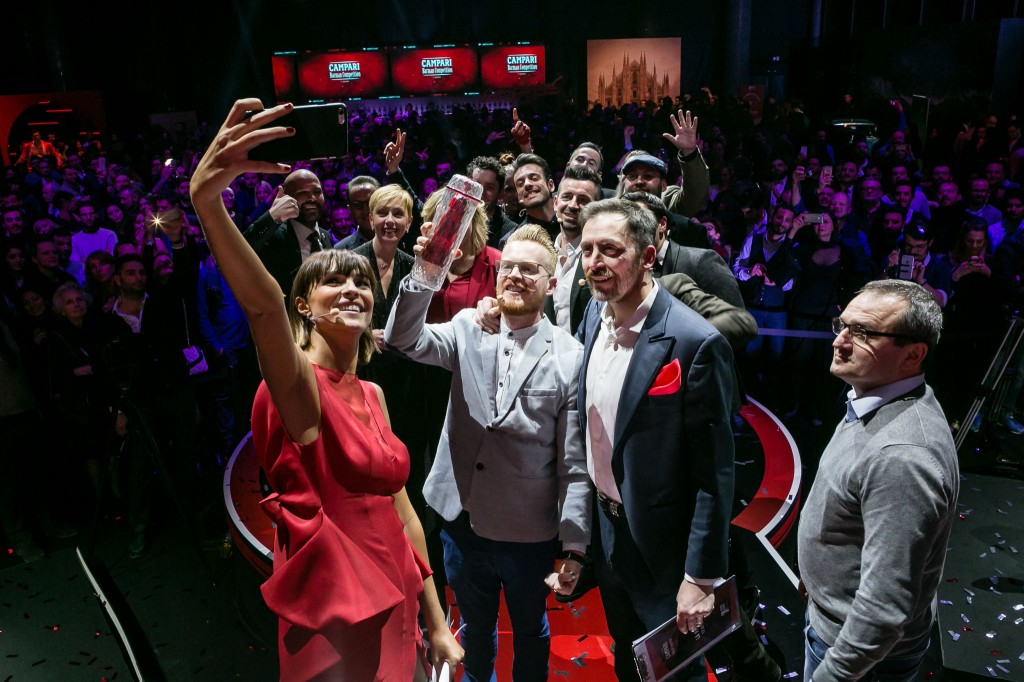 .
La serata, condotta da Cristina Chiabotto e dal barman Edoardo Nono, insieme ad una giuria di barman internazionali, ha proclamato il vincitore di una competition che ha coinvolto i migliori barman delle principali città italiane. Ha vinto il titolo di Campari Barman of the Year 2017 Alessandro Pitanti, del Filippo MUD Bar di Pietrasanta.
"E' stato un evento sfidante dal punto di vista dello sviluppo dei contenuti – spiegano Marco Merli e Chicco Nobili di MCM – e davvero gratificante nella realizzazione degli allestimenti che ci hanno permesso di spaziare sia in creatività che in effetti speciali. E siamo davvero lieti che i partecipanti abbiano potuto vivere una serata divertente, riscoprendo il gusto dell'Americano by Campari, ma soprattutto gustare appieno e portarsi a casa l'esperienza di un marchio iconico".
.
Ufficio stampa MCM
Purple & Noise PR
ufficiostampa@purpleandnoise.com
Leggi altro:
https://campariacademy.it/it/gallery/bartending/campari-barman-competition-4a-edizione-la-finale/
MCM, è una tra le principali società italiane indipendenti per l'ideazione e realizzazione di eventi. Fondata nel 2001 da Marco Merli e Chicco Nobili, MCM opera sia in Italia che all'estero, affiancando aziende nazionali, multinazionali e super-brand internazionali, nella creazione, progettazione, pianificazione, sviluppo, gestione e finalizzazione di eventi corporate, consumer, lanci di prodotto e special events. Tra i clienti: Gruppo Campari, Montblanc, Yamaha, Accenture, Alcon, Bticino, Dolce&Gabbana, Editoriale Domus, Ferragamo, Nestlè, Novartis, Geberit, Goodyear, Radio Mediaset, RCS Media Group, Starwood, ecc.
Share
Articoli correlati
About Author
(0) Readers Comments