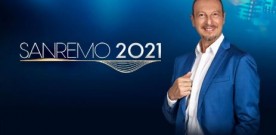 "At a time when the pandemic is attacking, the economy is in crisis and everyone, and specifically I am thinking of the world of culture, entertainment, events, entertainment is diligently stopped – comments Vicky Gitto president of the ADCI Art Directors Club Italiano, the association that for 35 years has brought together the main Italian creatives and advertisers – hypothesize a Festival open to the public, moreover in a very forced way among 'bubbles, cruise ships, gò-gò tampons, sounds to use a polite euphemism, like a out of tune.
.
"In the meantime – continues the ADCI president – I believe there is no need: the Festival is a television show, not a theatrical one, to which certainly the presence in the audience of a few hundred 'privileged' adds nothing. Indeed, – continues Vicky Gitto – as such he lives very well without a claque and I have no doubt that, as always, it will be seen and enjoyed by many millions of Italians. Modern television, film and media techniques allow many interesting solutions to give rhythm, noise and attractiveness to the evenings of the kermesse"
.
 "But above all – continues the representative of Italian advertisers, - and this is the relevant aspect on which we invite RAI, Amadeus and the organizers of the Festival, but also Governor Toti who hopes for open audiences, to reflect: what message would he pass on to all Italians who are facing great sacrifices? That museums, cinemas, theaters and all related industries must diligently, as they are doing, remain closed and instead the Sanremo Festival … " 
.
ADCI Press Office:
Purple & Noise PR
ufficiostampa@purpleandnoise.com
Share
Articoli correlati
About Author
(0) Readers Comments