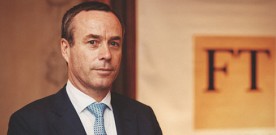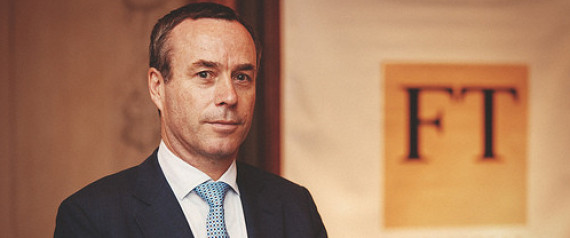 Editor in Chief of FT Lionel Barber's memo to staff on reshaping the newspaper for the digital age
We are now ready to take the next steps in our successful "digital first" strategy. T
his is an exciting but also challenging opportunity for all journalists at the Financial Times. It means changes in work practices, a further shift of resources to ft.com and a significant reshaping of the newspaper.   Our plan is to launch a single edition, global print product in the first half of 2014. The new FT will be redesigned and updated to reflect modern tastes and reading habits. It will continue to exude authority and quality, delivering a powerful combination of words, pictures and data to explain the most important issues of the day.  
The new FT will be a better paper to suit the times. It will remain a vital part of our business, contributing significant advertising and circulation revenues. But, crucially, it will be produced differently and more easily. The changes will impact the structure of the newsroom – and the way we practise our journalism.  
Here are some pointers:  
 First, the 1970s-style newspaper publishing process – making incremental changes to multiple editions through the night – is dead. In future, our print product will derive from the web offering – not vice versa. The new FT will be produced by a small print-focused team working alongside a larger integrated web/day production team.   Second, the structure of our planned single edition, possibly single section newspaper means minimal late evening changes and more templating of standard pages. We will however retain flexibility for a tailored UK edition with UK news pages. Our main design effort will focus on "show pages" with accompanying rich data and graphics.  
Third, our news editors and reporters will shift further away from reactive news gathering to value-added "news in context", while remaining faithful to the pursuit of original, investigative journalism. News editors will need to do more pre-planning and intelligent commissioning for print and online. This will require a change in mindset for editors and reporters but it is absolutely the right way forward in the digital age.  
Overall, these changes will mean that much of the newspaper will be pre-planned and produced. Production journalists will publish stories to meet peak viewing times on the web rather than old print deadlines. The process will be akin to a broadcasting schedule. Where once we planned around page lay-outs, we will now adopt a news bulletin-style approach.   Finally, the changes in newspaper production will require further changes in working practices. I understand that this will challenge those long been used to late evening work. But as we move into the next phase of digital first, colleagues need to make informed choices about their careers at the FT and where opportunities lie.   We will need to move more resources from late evening to day and from afternoon to morning, notably in London. Production journalists will be digitally focused.
Online, we will concentrate on smart aggregation of content from our own journalists and third parties. However, the emphasis online will be on articles rather than section pages.   FT journalism must adapt further to a world where reporters and commentators converse with readers. Our goal must be to deepen engagement and ensure we meet readers' demands whenever and however they turn to us for breaking news and quality analysis. FastFT, one of our most successful innovations this year, has shown our determination to do just that. More is to come.  
Our approach to the newspaper and ft.com is a logical extension to the changes we have made in the newsroom over the past decade and more. Thanks to these changes, the FT has established itself as a pioneer in modern media.   We have transformed our business model, successfully charging for content and building a global subscription business. Last year, our online subscriptions surpassed our print circulation for the first time. Today, we have more than 100,000 more digital subscriptions than print sales.  
This is no time to stand still. The competitive pressures on our business to adapt to an environment where we are increasingly being read on the desktop, smart phone and tablet – remain as strong as ever. The pace of change, driven by technology, is relentless as I was reminded once again during my recent conversations in Aspen and Sun Valley.   I want to thank all FT journalists for their dedication to the cause. These are challenging times. But as long as we embrace change and continue to innovate, we will continue to produce the world-class journalism of which we are all proud.      
.
Lionel
.
.
Read it here:
http://aboutus.ft.com/2013/10/09/lionel-barber-memo-to-staff-on-reshaping-the-newspaper-for-the-digital-age/#axzz2hKSwoq8H
Share
Articoli correlati
About Author
(0) Readers Comments