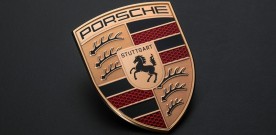 Milan, October 2023 – The creative agency proximityBBDO has been reconfirmed by Porsche Italia, following a tender, as a communication partner. A further step forward that demonstrates the solidity of the collaboration, consolidated in the previous three years of shared work. The agency once again assumes the role of strategic-creative partner in the ambitious path of consolidating the brand as an icon of excellence in luxury mobility, fully exploiting the opportunities offered by digital.
The Marketing Director of Porsche Italia, Massimiliano Cariola, declared: "Reliability, dedication and emotional and value connection, these are the strong points on which our partnership was created. From BBDO we were able to appreciate the professionalism put at the service of customers with a creative ability always looking for innovative solutions, while respecting the DNA of the brand they represent."
Barbara Valtolina, Head of Client Services at proximityBBDO Milano, commented: "We are thrilled to continue this successful partnership with Porsche Italia. Our ongoing commitment to offering cutting-edge creative solutions, while always maintaining the integrity of the brand, has made us allowed us to consolidate this unique relationship. For us it is a demonstration of trust from a truly important partner."
"It's inspiring for us to work for a brand with such powerful imagery," added Serena Di Bruno, Executive Creative Director of proximityBBDO Milano. "Porsche represents excellence in the world of automotive and working closely with them gives us the opportunity to explore new creative frontiers. We are committed to keeping the magic of this brand alive as we continue to innovate and adapt to the challenges of the industry in constant evolution."
.
proximityBBDO press office
Purple & Noise PR
ufficiostampa@purpleandnoise.com
Share
Articoli correlati
About Author
(0) Readers Comments