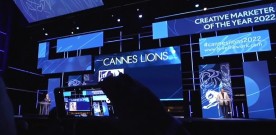 Milan, 30 June 2022 – There are 32 Lions that Italy, with its representation of agencies, advertisers and creatives, has brought home in the recently concluded Cannes Lions, International Creativity Festival 2022, the most important world event in creativity which every year sees creatives from all over the world compete in different categories (Film, Press, Outdoor, etc.). Specifically, Italy has earned 2 Gold Lions, 16 Silver Lions and 14 Bronze Lions; a very important result considering that 25,464 works from 87 countries were entered in the competition.
"A result that strengthens the leading role of our creativity worldwide and that still confirms Italian advertising as the excellence of Made in Italy – comments Stefania Siani, president of ADCI – Art Directors Club Italiano, the association of Italian advertisers – recognizing the creative genius of a sector, that of advertising, a major player in the communication industry, which in Italy has over 2 points of GDP ".
In addition to the medal table, it should also be emphasized that this year Italy also cast eleven jurors in the international jury of the Cannes Film Festival.
ADCI Press Office
Purple & Noise PR
pressoffice@purpleandnoise.com
Share
Articoli correlati
About Author
(0) Readers Comments