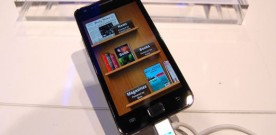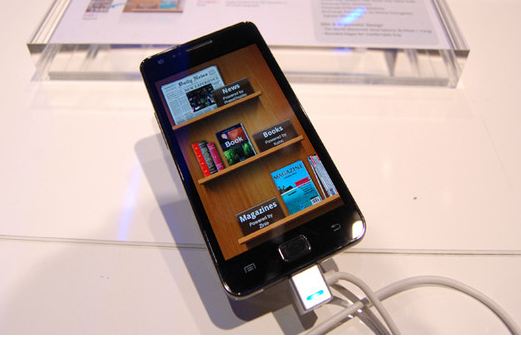 Milano, 15 maggio 2013 – Le librerie online godono di una buona web reputation e sono sempre più utilizzate dagli acquirenti di libri italiani. Nell'ultimo anno il 39% delle opinioni della Rete sui principali bookstore online descrive un giudizio positivo da parte degli utenti, il 43% è neutro e solo il 18% è negativo. Questo è quanto emerge da un'indagine condotta sulla "web-reputation delle librerie online" da Reputation Manager, la principale azienda italiana che opera nella misurazione e analisi della reputazione online dei brand e delle figure di rilievo pubblico, realizzata in occasione del Salone Internazionale del Libro di Torino.
Reputation Manager ha infatti misurato e analizzato le opinioni espresse dagli utenti italiani sulle principali* librerie online. Secondo quanto emerge dall'indagine la maggior parte delle "conversazioni" avviene su siti di opinioni e recensioni (43%), poi su forum (22%), blog (18%) e portali tematici (14%). L'aspetto più discusso sono la qualità del sito web (sicurezza, usabilità, aggiornamento delle informazioni) che occupano il 64% delle conversazioni rilevate. Al secondo posto l'aspetto che interessa di più agli utenti è quello delle spedizioni con il 40%, subito prima dei prezzi (39%). La fase di post-vendita è un aspetto sul quale gli utenti sono molto sensibili Non è un caso infatti che ben il 65% delle opinioni negative riguardi proprio la qualità delle spedizioni.
Le "conversazioni negative" più frequenti sono dovute principalmente a ritardi nelle consegne. E' invece molto apprezzata la possibilità di avere la spedizione gratuita.
"Oltre ai libri, gli articoli più discussi sono senz'altro quelli tecnologici, in particolare e-reader e videogame – spiega Andrea Barchiesi, amministratore delegato di Reputation Manager – Su questi prodotti anche il mercato dell'usato beneficia del confronto online tra gli acquirenti che consigliano quei siti dove l'usato è di buona qualità e viene prima testato".
Il crescente successo da parte dei consumatori italiani verso i bookstore online è dovuto principalmente al due fattori: la comodità d'acquisto, incrementata dal moltiplicarsi dagli strumenti e dalle occasioni di accesso all'e-commerce (smarthphone, tablet, apps), e dalla possibilità di usufruire di prezzi vantaggiosi.
Un'attenzione al digitale che è confermata anche dalla comunicazione e dall'interazione generata dai bookstore online sui social network. Su Facebook le pagine in italiano dedicate alle librerie online, ufficiali e non ufficiali, raccolgono più di 1.500.000 utenti e quasi il 50% sono donne. I brand le usano soprattutto per proporre sconti e promozioni, ma anche per fare recensioni brevi dei nuovi titoli disponibili.
Su Twitter l'account più seguito è @Amazon con più di 490mila follower ed è primo anche per capacità di amplificazione del messaggio: i suoi tweet vengono mediamente triplicati (300%) dai retweet dei followers. Anche @Lafeltrinelli ha un ottimo seguito con circa 417mila followers che retwittano mediamente quasi tutti (100%) i messaggi. L'account @InMondadori raccoglie 6.800 followers che retwittano i suoi messaggi nel 9% dei casi. Reputation Manager® ha inoltre misurato la distribuzione (share of voice)delle opinioni espresse dagli utenti sui principali* bookstore da cui risulta che Amazon.it detiene il 46% dello share of voice, Bol.it/InMondadori.it il 31% e LaFeltrinelli.it il 23%.
* Amazon, Feltrinelli e Mondadori
.
Ufficio stampa Reputaation Manager
Purple & Noise PR
ufficiostampa@purpleandnoise.com
tel. 02.89076900
Share
Articoli correlati
About Author
(0) Readers Comments