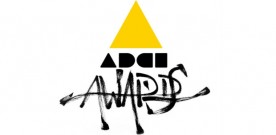 Milan, 4 October 2022 – The Board of Directors of ADCI – Art Directors Club Italiano together with Bruno Bertelli, President of the ADCI Awards 2022, has selected and nominated the Presidents of the Jury of the 19 competing categories (aggregated in some cases) of the award that from 1985 is the highest recognition in Italy for creativity and quality in advertising communication.

"After the appointment of Bruno Bertelli as President of our Awards, we are very happy to share the Presidents of the Categories of the ADCI AWARDS 2022 – comments Stefania Siani, President of ADCI – Italian Art Directors Club – An important line up of names, among the largest interpreters of the evolutions that the Club and the whole sector is called to face, selected by the President for relevance, reputation and ability to be authoritative representatives of contemporary creative demands.
Here's the Juries' Presidents
FILM/STAMPA/OUTDOOR: Francesco Poletti, CCO, VMLY&R
DESIGN/INDUSTRY CRAFT/FILM CRAFT: Federica Ariagno, Founder & Creative Partner, AUGE
DIGITAL&MOBILE/SOCIAL&INFLUENCER: Ottavio Nava, Co-founder and CEO We Are Social Italy and Spain, Regional Lead EU Area
PROMO&DIRECT: Luca Cortesini, CCO, DDB Group Italy
RADIO&AUDIO: Josè Bagnarelli, Owner and Director, Eccetera
CREATIVE EFFECTIVENESS: Carlo Noseda, CEO M&C SAATCHI & President IAB
BRAND ENTERTAINMENT: Paolo Lorenzoni, Country Director of Marketing, Netflix Italy and Greece
PR: Caterina Tonini, Co-Founder, CEO & Board Member Havas Pr Milan e Vice President Havas Creative Group Italy
MEDIA: Vittorio Bucci, CEO & PARTNER Mediaplus Italy & Plan.Net Italy
HEALTH: Carola Salvato, CEO & Board Member Havas Health & You Italia
INTEGRATED: Ginevra Capece, Director @Meta // CS // Head of GCC Emea
EQUAL: Giuria Paola Manfroni, Founding Partner & CCO, Marimo
STUDENTI: Lavinia Francia, ECD, Ogilvy Italy
.
ADCI Press Office
Purple & Noise PR
ufficiostampa@purpleandnoise.com
Share
Articoli correlati
About Author
(0) Readers Comments