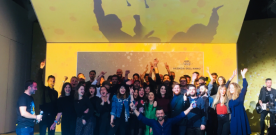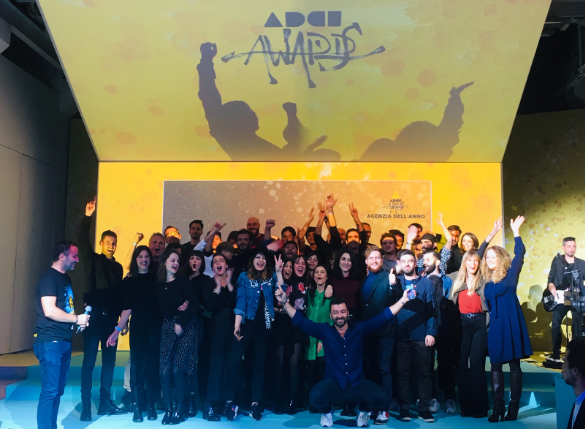 Milan 9 November 2019 – The ADCI AWARDS, the most important advertising Prize for creativity and quality in communication in Italy, have just ended, and the jury chaired by Luca Lorenzini and Luca Pannese has decreed that the winner of the Grand Prix ADCI Awards 2019 is Publicis Italia with the "Hate Couture" campaign created for DIESEL.
In support of the verdict, Publicis also won the Agency of the Year award and DIESEL the Customer of the Year award.
The Non-Profit Grand Prix was assigned to the Superhumans agency for the "Agnosis Collection" campaign for the EBRI Rita Levi-Montalcini Foundation.
"A record edition this year - comments Vicky Gitto president of ADCI Art Directors Club Italy –  which saw an increase in the number of entries: a total of 1006 + 47% compared to the previous edition, the best result of participation ever. And then I note with satisfaction the ever-increasing number among the participants of independent agencies, as well as of young creatives: the entries in the Student category have indeed even tripled ".
Category Students who saw the affirmation of IED European Design Institute that won two Ori with "Read stories not titles" campaigns for The Times – The Sunday Times and "The Resurrected Menu" for Burger King.
Among the special awards the Equal Prize that the commitment of companies and creatives against discrimination, was won this year by Alkemy with the campaign "BUU. Brothers Universally United "for FC Internazionale Milano.
The Best Use of Youtube – Digital Award went to the creative group The Jackal in competition in the Creative Social Content & Editorial category with the "Operation XFactor" campaign for the customer SKY Italia, while the Best Use of Youtube – Film Award is instead the MCCANN agency was awarded with the "Beer Heroes" campaign for the Ubrew client. Instead the 7 Days Brief, challenge for the realization in just seven days of a commercial for the non-profit organization "Fare x Bene" was won by Francesco Macchia and Francesca Persico.
ADCI Italy press
Share
Articoli correlati
About Author
(0) Readers Comments