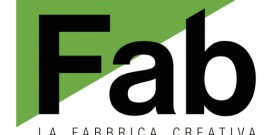 .
Milan, 17 April 2018 – La Fabbrica Creativa, an integrated communications agency, was born today, but is already fully operational, born from the meeting between the La Fabbrica Group (HIND Holding Industriale SpA), Davide Colombo and Valerio Le Moli.
The agency will operate autonomously and independently on the market, maximizing the benefits generated by synergies with all Group companies led by CEO Daniele Tranchini, primarily with La Fabbrica SpA – a company specializing in the development of corporate reputation and brand enrichment strategies through multi-channel communication and engagement projects – but also with Editrice Bandusia, Geetrips, Laborattivi, MelaZeta.
The Creative Factory is led by Davide Colombo as managing director and Valerio Le Moli executive creative director. On board the new reality in the agency market also Giulio Frittaion (head of art) and Massimo Paternoster (head of copy), a multi-award winning creative couple (dozens of national and international awards, including Giovani Leoni and two Leoni in Cannes).
Informations:
Purple & Noise PR
tel. 02 45474.006
ufficiostampa@purpleandnoise.com
Share
Articoli correlati
About Author
(0) Readers Comments