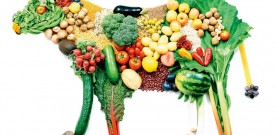 Milan, March 9, 2022 - Vegetable protein instead of meat, take-away but sustainable food and healthy diets are the food issues that in 2021 generated more conversations on Twitter worldwide and will guide trends in the food sector also for 2022.
It is the snapshot taken by the Birdseye Report, created by Twitter and Talkwalker, the world's number one Consumer Intelligence multinational that assists over 2,500 brands, including those in the food sector, with proprietary AI-based listening technology (artificial intelligence) of Customer, Social and Market Intelligence.
One of the main trends highlighted in the report concerns the increase in consumer interest in plant-based proteins as a meat substitute. As many as 87.8% of the conversations on nutrition, in fact, concerned different protein alternatives. "With veganism being one of the most popular diets today, plant-based diets have become the most discussed type of protein on Twitter – comments Francesco Turco, Talkwalker Marketing Executive – compared to those derived from insects or of animal origin. Overall, we can say from the analysis of the tweets we carried out that the alternatives to meat are perceived as healthier by Twitter users. "
Furthermore, the report shows that on a global basis in general, conversations regarding food sustainability have grown by 13% in the last year, led with 46.5% by the tweets of Gen Z, the so-called digital natives, demonstrating the growing interest of the new generations for environmental issues. Great attention of communities on Twitter is also paid to food waste, from the analysis of sentiment, or the content of the various comments monitored, it emerges that 75.3% of opinions are negative, especially due to the difficulties encountered by brands and consumers in find effective anti-waste systems.
Share
Articoli correlati
About Author
(0) Readers Comments