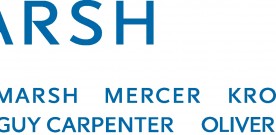 Londra, 11 giugno 2009 – In seguito alla decisione dell'Organizzazione Mondiale della Sanità (OMS) di innalzare l'allerta sull'influenza indotta dal virus H1N1 al livello 6, quello più alto, Marsh, leader mondiale nel settore del brokeraggio assicurativo e nei servizi di consulenza nell'analisi e gestione del rischio, consiglia alle aziende di mantenere alta la guardia sulle potenziali conseguenze economiche e giuridiche della pandemia, nonché quelle di di carattere sanitario e sociale della pandemia che potrebbero intaccare le attività aziendali, quelle del mercato o della supply chain.

"Con la dichiarazione dello stato di pandemia, le aziende, sia pubbliche che private, dovrebbero cercare di finalizzare, validare e testare i propri modelli di business continuity, di solidità della propria catena di rifornimento e di comunicazione nei momenti di crisi – commenta Rod Ratsma, Responsabile della divisione Business Continuity Management di Marsh – in modo da poter fronteggiare più efficacemente ogni eventuale conseguenza di carattere giuridico ed economico".
"La capacità di rispondere alle conseguenze negative di una pandemia può essere ulteriormente complicata dall'attuale recessione economica mondiale, che ha portato a una significativa diminuzione della forza lavoro, a uno snellimento delle catene di rifornimento e alla riduzione delle attività aziendali" ha aggiunto Ratsma.
Secondo Marsh è importante anche valutare in anticipo la possibilità di un intervento governativo, che potrebbe tradursi nella chiusura di fabbriche e uffici o nell'ispezione dibeni e persone nelle zone di rischio, fino a provvedimenti di quarantena e isolamento.
In regime di "livello 6" sarebbe ragionevole per le aziende aggiornare il piano di business continuity proprio e anche quello dei partner commerciali. Il piano dovrebbe prevedere:
– L'identificazione delle potenziali aree l'impatto del fenomeno con particolare attenzione alla catena di rifornimento globale alimentata sia per ciò che concerne partner commerciali o fornitori del settore pubblico.
- Una procedura di emergenza per la chiusura o la riduzione organizzata dei servizi in seguito al calo della domanda, alla non disponibilità della forza lavoro e delle materie prime, nonché a seguito del fallimento di infrastrutture chiave come ad esempio quelle dei settori salute pubblica, sicurezza, energia, comunicazione e trasporti.
- Un piano per la ristabilizzazione e il rilancio di tutti i processi e risorse chiave con la definizione delle relative tempistiche, che preveda metodi alternativi di approvvigionamento di materie prime, prodotti, forza lavoro, nonchè un'opzione per il lavoro da casa.
E' inoltre strategico definire o aggiornare:
- Un piano di gestione della crisi e di business continuity che includa una politica relativa a viaggi aziendali, localizzazione dello staff, "distanziamento", procedure di isolamento, e una forza lavoro alternativa:
- Un piano efficace e rapido di comunicazione interna.
- Una politica di salute fisica e comportamentale per la gestione del personale infetto e presidi come l'effettuazione di screening medici, cure anti-virali, la disponibilità disupporti per l'assistenza sanitaria (ad es. antibatterici, maschere), nonché procedure per la gestione dell'impatto emotivo.
Oltre a ciò, le aziende dovrebbero compiere una revisione delle proprie coperture assicurative alla luce del Livello 6 di pandemia. È essenziale disporre di coperturespecifiche (ad es. catena rifornimento, responsabilità generale, risarcimento e benefit, responsabilità dipendenti, property) circa le quali un sinistro potrebbe verificarsi.
Negli ultimi quattro anni, Marsh è stata in prima linea nella previsione e preparazione per un "rischio pandemia", forte della sua posizione di leadership nell'ambito del World Economic Forum Global Risk Network e attraverso il continuo lavoro con le maggiori compagnie di assicurazione di tutto il mondo.
.
Per ulteriori informazioni:
Rapid Pandemic Preparedness Assessment
http://global.marsh.com/documents/RapidPandemnicPreparednessAssessmentFactsheet.pdf.
Pandemic Risk Transfer as part of Marsh's Global Supply SecureSM http://global.marsh.com/documents/PandemicSolutionsfromMarsh_GSS.pdf.
One-hour Webcast, "H1N1 Flu and Pandemic Preparedness"
http://global.marsh.com/news/articles/mediafiles/register.php.
Marsh Pandemic Preparedness Center
http://global.marsh.com/risk/pandemic/index.php.
Marsh Report: H1N1 Influenza: Preparing for and Responding to a Pandemic
http://global.marsh.com/risk/pandemic/register.php.
Marsh H1N1 influenza and pandemic e-mail alerts
http://global.marsh.com/risk/pandemic/alerts/registration.php.
.
Marsh Pandemic Response Center
Tel. 866-9At-Risk (866-928-7475) da USA e canada, oppure: +1-212-345-dal resto del mondo. e-mail: At.Risk@marsh.com.
.
About Marsh
Marsh è leader mondiale nel settore del brokeraggio assicurativo e nei servizi di consulenza nell'analisi e gestione del rischio (risk advisory). Conta oltre 24.000 dipendenti e opera in più di 100 paesi in tutto il mondo. Marsh è una società del gruppo Marsh & McLennan Companies (MMC), società globale di servizi professionali con oltre 54.000 dipendenti e con ricavi superiori ai 11 miliardi di dollari. A MMC fanno inoltre capo Guy Carpenter, società specializzata nella valutazione del rischio e nei servizi riassicurativi; Kroll, società di risk consulting; Mercer, specializzata nei servizi di HR e di consulenza finanziaria e Oliver Wyman, società di management consultancy. MMC è quotata alle borse di New York, Chicago e Londra (simbolo: MMC).
Sito web MMC: www.mmc.com
Sito web Marsh: www.marsh.com www.marsh.
.
.
Communication & Media Relations Marsh Italy
Davide Ciliberti
davide.ciliberti@marsh.com
ufficiostampa@purpleandnoise.com
Share
Articoli correlati
About Author
(0) Readers Comments