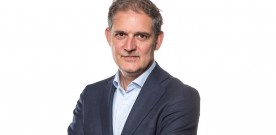 Milan, 14 September 2023 – adjinn, independent multinational that offers digital advertising measurement and benchmarking data services, founded in 2015, present in 33 countries around the world, is betting on Italy and will avail itself of Alberto Dal Sasso as Managing Partner.
Dal Sasso is a reference manager in the Italian advertising market. He is also past President of IAA – International Advertising Association Italy and professor of Brand Management at La Sapienza University of Rome.
"Having Alberto on board, with his profound skills and great specific experience in the field of measurement and evaluation of advertising, as well as recognized and appreciated manager in Italy as in Spain, we are sure – states Giancarlo Giansante CEO and co-founder of adjinn – we it will give a boost not only at a local level, but will contribute to our growth, which is already rapid, at a global level".
"I am happy to make my professional experience available to a young and technologically innovative company. The media offer today is digital for all means, without distinction and CTV, together with digital audio, are just the latest confirmation. I firmly believe that in that field, companies and marketeers need quality support – comments Alberto dal Sasso, now Managing Partner of adjinn in Italy – which I find in the adjinn experience. It is no coincidence – continues Dal Sasso – the company founded by Giancarlo, and made up of technicians and managers from the large multinationals in the sector, is growing a lot having, well in advance, intuited the need of companies and advertising planners to be able to promptly measure their digital investments, especially with a view to better campaign performances and budget optimization".
adjinn, whose headquarters are in Madrid, has proprietary tracking technology based on artificial intelligence and machine learning that allows timely and complete monitoring of the digital advertising activity of any brand, on a global and/or local scale, in a simple way, fast and intuitively usable. Supporting the digital advertising ecosystem – companies, publishers, agencies, media centers – in monitoring, planning and optimizing advertising communication is the company's mission. and optimizing advertising communication is the company's mission.
Press office adjnn in Italy:
Purple & Noise PR
ufficiostampa@purpleandnoise.com


Share
Articoli correlati
About Author
(0) Readers Comments