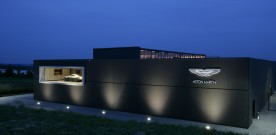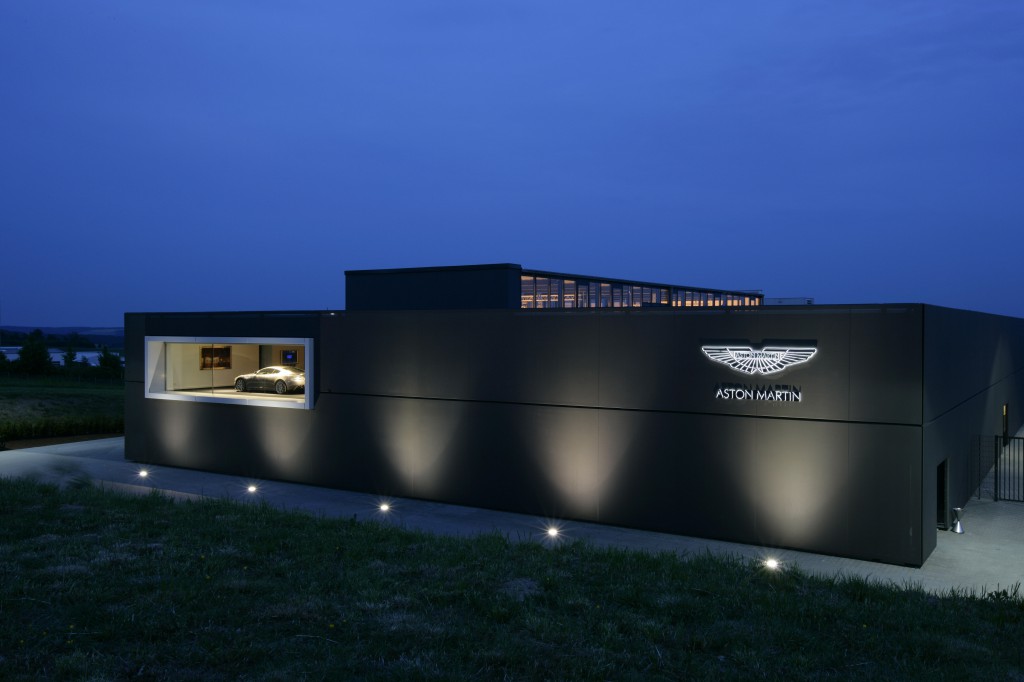 Gaydon, Warwickshire 16 November 2009 -  Aston Martin's unique testing facility situated at the Nürburgring, Germany; has been awarded the prestigious Bund Deutscher Architekten (BDA) Architekturpreis Rheinland-Pfalz 2009 design award.
The influential award was presented to Christian Schardt; from Architectural firm Döring Dahmen Joeressen, for the unique development concept based on the award's three primary objectives for the environmentally conscious build. Firstly, the building structure should remain largely unchanged; secondly, to achieve the maximum aesthetic change with the minimum work and waste needed; and thirdly providing a completely new external focal point. These design requirements were achieved by stretching a tactile mesh fabric across the face of the building, creating an entirely new appearance with minimal structural invasion and environmental impact.
Founded in Germany in 1903, the BDA is an independent association representing German architects to guarantee quality and improve the environment. The organisation brings together freelance architects and town planners who are characterised by the quality of their projects and personal integrity.
Aston Martin's purpose-built centre, located opposite the world famous Nordschleife race track, plays an integral role in product development for Aston Martin. The facility supports a key part of the engineering sign-off process for all new products, a 10,000km durability test on the famous circuit.
The facility provides customer car maintenance and events, as well as providing a base for Aston Martin Racing Team during the annual Nürburgring 24 hour race. The 2,400m2 test centre consists of two areas: a functional workshop providing sufficient space to support racing activities as well as prototype testing and customer car maintenance; and a customer area, internally rebuilt to reflect corporate design identity consisting of a reception, showroom, conference room and customer lounges.
Built shortly after the RIBA award winning design studio, situated at the marque's global headquarters in Gaydon, Aston Martin is proud to add this prestigious design award to existing architectural achievements.
-ENDS–
For further information and images of the Aston Martin Test Centre please  visit: www.astonmartinmedia.com.
PR & Press Aston Martin (Italy)
Davide Ciliberti
Purple & Noise PR
ufficiostampa@purpleandnoise.com
Share
Articoli correlati
About Author
(0) Readers Comments