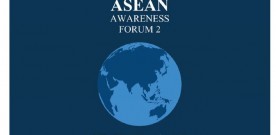 ASEAN AWARENESS FORUM II
Milan, 30th September 2015 – 9.00
Palazzo Turati - Via Meravigli, 9
Program 
09.00 – 10.00 | REGISTRATION OF PARTICIPANTS AND WELCOME COFFEE

 10.00 – 10.20 | OPENING ADDRESSES
 - Alberto Meomartini, Vice-President Milan Chamber of Commerce
- Andrea Meloni, Director General for the Country Promotion of the Ministry of Foreign Affairs and International Cooperation of the Republic of Italy
- Lim Hong Hin, Deputy Secretary General of ASEAN for ASEAN Economic Community
- Abdul Samad Othman, Ambassador of Malaysia to Italy
10.20 –11.00 ASEAN: OPPORTUNITIES FOR ITALIAN COMPANIES
Moderator Vincenzo de Luca, Principal Director for the Internationalisation of the Country System and Territorial Autonomies – MFAIC
 - Giuseppe Tripoli, Director-General for the internationalization policies and trade promotion – Ministry of Economic Development, of the Republic of Italy (tbc)
- Andrea Perugini, Principal Director for the Countries of Asia and Oceania, Ministry of Foreign Affairs and International Cooperation of the Republic of Italy
- Pietro Ginefra, Principal Manager, International Relations Directorate – Bank of Italy
- Giuseppe Scognamiglio, Vice President, Unicredit Group
- Michal Ron, Managing Director, Head of International Business, SACE
- Sabyasachi Mitra, European Representative Office, ADB
11.00 – 11.15
A NEW METRICS FOR ASEAN COUNTRIES' FITNESS,
Luciano Pietronero, National Research Council (CNR) In cooperation with
BUSINESS SESSION
Moderator, Massimo Di Nola, journalist, Radiocor Il Sole 24 Ore
11.15 – 12.45 | PANEL 1 – INFRASTRUCTURES
Country Focus: Indonesia, Myanmar, Laos and Singapore
 - Nurul Ichwan, Director of Indonesia Investment Promotion Centre of London
- Federico Failla, Ambassador of Italy to Indonesia (videoconference from Jakarta)
- Dawn LIM Xian, Regional Director Europe, Economic Development Board (Singapore)
- Paolo Crudele, Ambassador of Italy to Singapore (videoconference from Singapore)
- Hlaing Maw Oo, Director of Urban Planning of the Department of Human Settlement and Housing Development, Ministry of Construction of Myanmar
- Pier Giorgio Aliberti, Ambassador of Italy to Myanmar (videoconference from Yangon)
Italian success stories:
- Marco Travanini, CMC Ravenna – Laos
- Valerio Maussier, Tenaris Dalmine SpA – Indonesia
Q&A
.
12.45 – 13.45 Networking lunch
.
13.45 – 14.45 | PANEL 2 – CONSUMER GOODS AND WHOLESALE DISTRIBUTION
Country Focus: Malaysia and Thailand
 -Tan Sri Rebecca Fatima Sta Maria, Secretary-General, Ministry of International Trade and Industry, Malaysia
- Mario Sammartino, Ambassador of Italy to Malaysia (videoconference from Kuala Lumpur)
- Choowong Tangkoonsombati, Director, Thailand Board of Investment, Paris Office
- Francesco Nisio, Ambassador of Italy to Thailand (videoconference from Bangkok)
Italian success stories:
- Silvano Fini, Ducati Motor Thailand
- Giuseppe Viola, Damiani S.p.A. – Malaysia
.
14.45 – 16.00 | PANEL 3 – MACHINERY
Country Focus: Vietnam, Philippines and Cambodia
 - Francisco Pangilinan, Presidential Assistant for Food Security and Agricultural Modernization –
- Fabio Schina, Chargé d'affaires Embassy of Italy Manila (videoconference from Manila)
- Dinh Thi Tam, Deputy Director General, Vietnam Institute of Agricultural and Post-Harvest Technology
- Cecilia Piccioni, Ambassador of Italy to Vietnam (videoconference from Hanoi)
- Sok Chenda Sophea, Secretary-General, Council for the Development of Cambodia
Italian success stories:
- Carlo Figà Talamanca, SGFE (Sustainable Green Fuel Enterprise) – Cambogia
- Francesco Stefanelli, Ariston Thermo – Vietnam
Q&A
.
16.00 – 16.30 | PRESENTATION OF THE ASSOCIATION "FORUM ITALIA-ASEAN"
Moderator Vincenzo de Luca, Principal Director for the Internationalisation of the Country System and Territorial Autonomies – MFAIC
- Enrico Letta, Former Prime Minister of Italy, Secretary-General of AREL – Agency of Research and Legislation
- Michelangelo Pipan, former Ambassador of Italy to Thailand
- Romeo Orlandi, Vice President Osservatorio Asia
- Piero Fassino, Mayor of Turin
- Riccardo Maria Monti, Chairman of the Italian Trade Promotion Agency
.
16.30 | CONCLUSIONS
Benedetto Della Vedova, Under-Secretary of State for Foreign Affairs and International Cooperation of the Republic of Italy
Simultaneous Italian/English translation will be provided
Information:
PURPLE & NOISE PR
Tel. +39.02.45474006
Accreditation: alessandro.bono@purpleandnoise.com
Share
Articoli correlati
About Author
(0) Readers Comments