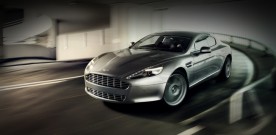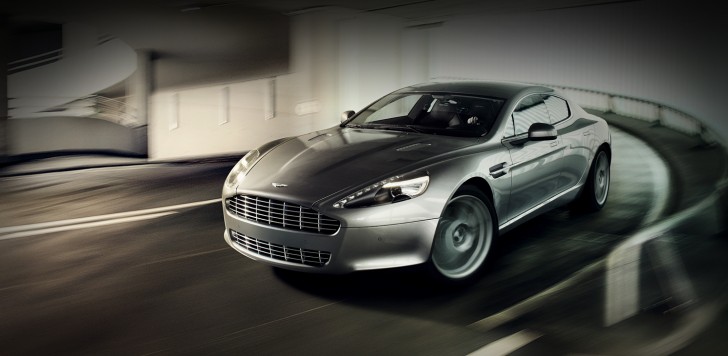 Gaydon, Warwickshire, 7 May 2010 – A new chapter in Aston Martin's modern era has officially begun; with the first four-door Rapide sports cars leaving the Aston Martin Rapide Plant (AMRP) for delivery to eagerly awaiting customers.
Following a warm reception from customers and media observers alike, the Rapide is now set to reach customers and Aston Martin's 125 showrooms in 34 countries over the coming weeks.
First shown in 2006 in concept form at the Detroit Auto Show, the Rapide project received an immediate green light from Aston Martin's new shareholders in mid-2007 following the sale of the marque by the Ford Motor Company. In a little over two years, Aston Martin's dedicated design and engineering teams have delivered a new car from the ground up.
In parallel with making the Rapide a reality, Aston Martin and its specialist automotive partner, Magna Steyr created a state of the art facility to ensure the Aston Martin Rapide achieves the same exacting standards set by the marque's model line-up at Aston Martin's headquarters in Gaydon, Warwickshire. The result is a plant that combines the very latest technology with time-honoured craftsmanship.
From the preparation of Rapide's bonded aluminium body frame, to the painstaking six-stage painting process where nine coats of paint are applied making Aston Martin's paint finish the best in class, to the trim shop where highly-skilled craftspeople shape and stitch 10 of the finest leather hides to create the Rapide's magnificently upholstered interior, the AMRP is a centre of automotive excellence.
Unveiled in production form at the Frankfurt Motor Show in September 2009 to worldwide acclaim, the Aston Martin Rapide encapsulates the values of Aston Martin in a four-door sports car with unrivalled performance, extremely high levels of craftsmanship and exceptionally elegant design. The Rapide is a car to savour and share, an expressive sports grand tourer that extends the Aston Martin experience to an entire family, a group of colleagues or other performance enthusiasts. Beauty, power and practicality have never been presented so seductively.
The elegant Rapide, functional yet luxurious, provides space for up to four adults combined with an engaging driving experience synonymous with all Aston Martins. A 301 litre luggage compartment affords generous space for belongings for all four passengers, creating an Aston Martin which can be enjoyed on any occasion, anytime, anywhere. At the heart of the Rapide lies an evocative engine providing effortless power and torque: a hand-built 6.0-litre V12 engine producing 470 bhp (477 PS / 350 kW) with peak power being delivered at 6000 rpm and 600 Nm (443 lb.ft) peak torque at 5000 rpm. A specifically tuned six-speed Touchtronic 2 automatic transmission features as standard, allowing the driver to change gear automatically or manually via the steering column-mounted magnesium paddles.
The Rapide is on sale now via Aston Martin's global dealership network.
PR & Press Aston Martin (Italy):
Davide Ciliberti
Purple & Noise PR
ufficiostampa@purpleandnoise.com
For further information: www.astonmartinmedia.com
Share
Articoli correlati
About Author
(0) Readers Comments