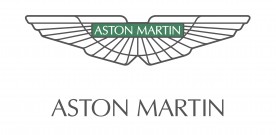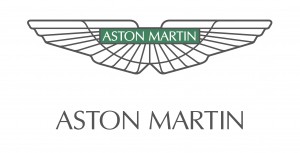 Like all Aston Martins, the Rapide has undergone the marque's strict and rigorous testing programme to ensure the required levels of quality, durability, performance and dynamics are met. Around 50 prototypes were built all designed to be subjected to the very toughest tests. For example, hot weather testing took place in Death Valley, USA and Kuwait, Middle East exposing the car to temperatures in excess of 50 degrees Celsius, while cold weather assessments in Sweden and in a cold testing chamber saw prototypes subjected to –40 degrees Celsius. High speed testing was conducted at the famous Nardo proving ground in Italy, while dynamics were honed at the Nürburgring, Germany where prototypes were relentlessly run for 8,000 km on the Nordschleife to test all components pushing them to the very limits.
The Rapide is a sports car – a thoroughbred which can be enjoyed by four people in unison. Aston Martin engineers have spent thousands of hours tuning suspension, throttle maps, tyres, brakes and steering to create a car that, while practical, also provides a dynamically engaging drive. Despite the extra versatility, the low roof line, and therefore low centre of gravity, makes Rapide feel like an agile coupe.
Ian Minards, Product Development Director said: "We have learned so much with the development of the current Aston Martin range, and Rapide has really benefited from this knowledge. Our prototypes have been so close to production specification that we are able to really understand the car from very early on in the development process.
"Rapide is about the journey, and we always intended to combine the ethos of the DB9 and package it for up to four people in comfort but preserve the excitement of driving an Aston Martin sports car."
The front mid-mounted 6.0 litre V12 engine which sits at the heart of Rapide produces 470 bhp (477 PS / 350 kW) with peak power being delivered at 6000 rpm and 600 Nm (443 lbft) and peak torque at 5000 rpm. The resultant 0-60 mph time is 5.1 seconds (0-100 km/h: 5.3 seconds). The engine designed and developed by Aston Martin engineers at Gaydon, England is hand built in a dedicated facility in Köln, Germany.
The use of lightweight materials has resulted in the Rapide's projected weight gaining only 190 kg over its DB9 sibling delivering a target kerb weight of 1950 kg. This figure is achieved through the use of Aston Martin's Vertical / Horizontal (V/H) architecture – a platform technology derived from the aerospace industry employing aluminium which is bonded rather than welded to create a lightweight and ultra-stiff chassis. Despite the Rapide being 290 mm longer than DB9, it was a key objective to maximise the structural rigidity accounting for the increased length in wheelbase. The Rapide's structure would require 28,000 Nm of force to be twisted through 1 degree. This torsional rigidity is a key element in delivering the excellent dynamic feel by optimising wheel to road contact and minimising vehicle shake and vibration.
Aside from the front doors and bonnet, all of Rapide's body panels are new. The front wings are formed from composite while all four doors and roof are pressed aluminium and the rear quarter panels are steel.
Ian Minards said: "Dynamically the Rapide feels every bit as agile as the DB9, I have personally experienced the car being driven at high speed on the Nürburgring, and was enormously impressed with its capabilities."
The standard six-speed Touchtronic 2 automatic transmission has been calibrated to ensure that the additional weight of Rapide has had a minimal impact on fuel economy, emissions and performance.
Derived from the same transaxle unit that was developed for the DB9, the system has been substantially re-tuned to accommodate driving and handling characteristics of the Rapide with a final drive ratio of 3.46:1.
System functionality is consistent with that on the DB9, with 'Park', 'Reverse', 'Neutral' and 'Drive' modes selected via facia mounted controls.
When in 'Drive' mode, pulling either of the leather-trimmed magnesium alloy paddles mounted on the steering column will activate Touchtronic mode, enabling the driver to control gear shifts via the paddles. Touchtronic mode is also accessible directly on engine start-up. Alternatively, the 'Drive' mode can be selected at any time by pressing the 'D' control on the centre console, engaging a fully automatic mode which will select the most appropriate gear for the speed and driving conditions automatically.
The system also includes a 'Sport' mode – activated by a button on the centre console – which engages a more aggressive gear shift strategy as gear changes feel sharper and more forceful, engine speed matching on downshifts is more aggressive and in full automatic mode, upshifts occur at higher speeds.
A new saddle-design fuel tank has been integrated to hold 90.5 litres enabling Rapide to deliver a range of over 300 miles without reducing the car's sporting dynamics and serves the dual purpose of a flat loading space in the luggage compartment.
PR & Press Aston Martin (Italy): Davide Ciliberti,  Purple & Noise PR  ufficiostampa@purpleandnoise.com
Share
Articoli correlati
About Author
(0) Readers Comments